Choosing the right steel roofing contractors in Toronto can be difficult, due to the high level of competition. There are literally dozens of roofing contractors throughout the GTA that will make all kinds of promises. When you have a roof that is leaking and/or if you are looking for a full roof replacement, you want someone there who is going to provide a permanent solution.
The aggravation around the damage that a bad roof can cause to other parts of the home can be difficult. Specific to the Toronto and GTA, you want someone who is going to provide the workmanship to get your roof through even the most severe of weather.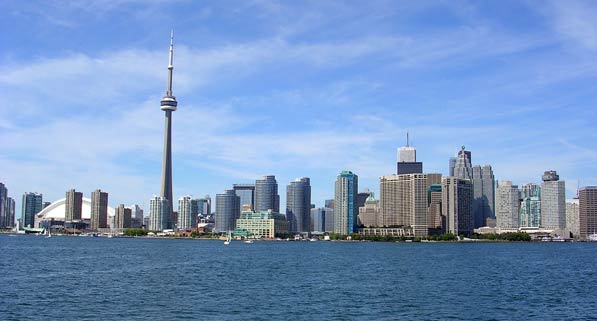 Browse these five rules on how to choose the right steel roofing contractors in Toronto for more insight on what to look out for. Save yourself the frustration of having to spend more money because the first contractor didn't do the job right the first time.
Find a Roofing Contractor with Experience

Nothing says 'expertise' more than experience. Ideally, you want a roofing contractor who is going to have at least a decade of workmanship behind them. The more experienced the contractor, the better the job you can expect.
Get a Free Estimate

Any roofing contractor worth their reputation typically will provide free estimates, prior to any commitment to a project. Always check with a contractor to see if they are willing to come and give you a quote. If you can get some free quotes from a few different contractors, this can help provide some insight into cost without having to make a definite commitment on anything.
Is There a Warranty on Repairs – Find Out

Check to see if the repair work a contractor puts in is under any warranty. Any skilled contractors are willing to provide a warranty. A warranty presents confidence and pride in one's work, and should put you at ease that they're not just going to 'take the money and run' so to speak.
Certifications, Memberships, and Training

Check to see what certifications, memberships, and education that the contractor has. Finding out more about their training background should put you at ease and increase confidence that you're going with the right contractor. When a contractor is able to present a membership or certification by their name, this means that their work has met a certain standard.
Testimonials, Google Reviews, etc.

Check to see what other people are saying about your contractor. These are everyday people speaking about their experience with the contractor. Positive reviews via a contractor's own website as well as through Google Reviews and other review-friendly forums, these will inform you on whether a contractor can deliver on their promises.
How to Choose

Need to hire a steel roofing contractor in the GTA – using these five tools to help choose the right roofer will ensure that your home is put into the most trusted hands. Through following through on these five things, you should be able to receive the best service for your money. Remember that not all contractors are on the same level playing field. Knowing that and getting to meet or speak with different contractors in search of the answers to these queries should eventually provide you with the right choice for your steel roofing needs.