Experience does not necessarily guarantee expertise. Roofing contractors with years of experience can neglect key aspects of a job. It is up to the homeowner to know what to look for when hiring a roofing contractor for their property. Beyond the claims that they may make, they need to be able to back it up with indications that they are the one to trust with your property.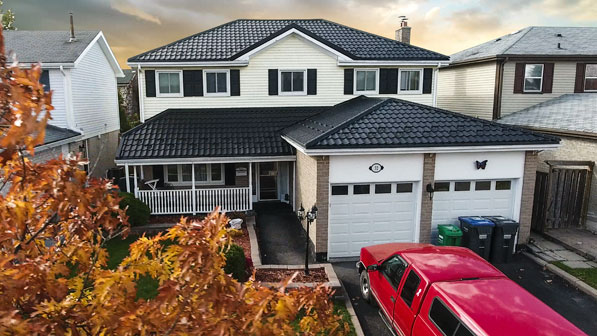 Roofing contractors are usually hired to perform a complete roof installation or oftentimes to address a leak. Though there are typical routes to performing both of these, the importance is in the details. Any roof can be different and it's important to conduct a thorough inspection prior to pursuing any work. For example, if your roof has already let enough water in to cause rot and mold, the repairs may be pretty extensive. You're going to want someone you can trust, that is affordable, and who knows what they're doing. Here's where to start.
Consider his Professional Demeanor
Any roofer should conduct themselves in the estimate stage in a courteous, professional manner. They should show up on time, provide a written quote with details of the work they are setting out to do, and he should not appear disorganized.
Ensure the Contractor does a Thorough Inspection
Any estimator worth their title should have gone a pretty extensive inspection prior to handing over any quote. If a roofing contractor is just taking a look from the ground, that's generally a bad sign.
Did they Explain the Options you Have – they Should!
Any roofing problem may have multiple solutions to offer. A roofing contractor should be willing to explain to you the different options available. There are many different installation methods, roofing products, and roof systems. They may be able to recommend something less expensive or a more permanent fix than what other contractors may give you.
Consider what will happen to the Waste
Ripping apart an old roof is a very messy job. If care is not taken, it can leave damage to landscaping, lawns, decks, siding, and more. During the estimation stages, don't hesitate to ask about things like how the contractor intends to get rid of the waste as well as site protection.
Choose us to get the Job Done right – No matter how Tough it is
To trust a roofing contractor to install a roof on your property, they should be able to pass these four tests with flying colors.
As a homeowner, you're essentially at the mercy of your roofing contractor. If they install or repair incorrectly, or provide just a temporary fix, they will be long gone before something turns up years down the line. All the while, you're going to be hoping you hired the right company.
This is why the early stages of building a relationship with a roofing contractor is important. Mold, rot, and undetected leaks can mean some very serious consequences. To get a proper roof installation, you need to know how to hire the best roofing contractor for your property. Follow this list, do it right, and feel secure in knowing that you chose right.