The months of November, December, January, and February have in the past not been popular months to plan a roof replacement. The winter is generally filled with complications such as temperatures not letting adhesives to dry, difficulty clearing the roof and finishing a job as snowstorms occur, and the added slipperiness of a roof made it dangerous for some contractors lacking proper equipment to work.
Today, with the advances made in technology and the popularization of steel and metal as a roofing material, winter might actually be the best time of year to plan a roof replacement. There are three main reasons why this is:
#1 Companies are Easier to Contact
Even though winter is the perfect time of year to get a roof replacement, it doesn't occur to many people to get it done. This sways things in the favor of the customer though as generally, during the winter months, sales staff are easier to get in touch with and it is generally easier to coordinate an evaluation.
During the summer, roofing contractors are very busy. This means that prices go up, sales staff are difficult to reach, and generally you work around the contractors' schedule. In the winter, you will have the resources available to you in order to have you feeling good about getting this done today.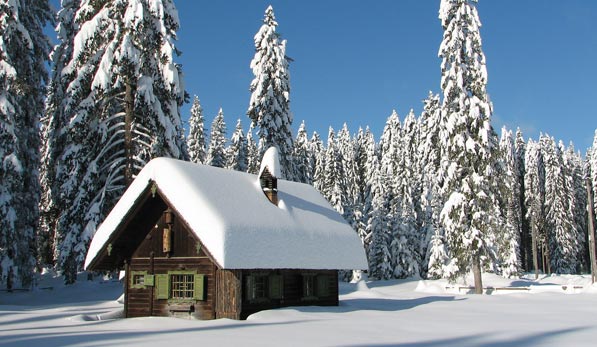 #2 Taking Advantage of Winter Specials

Steel roofing companies and metal roofing companies typically offer winter specials in order to entice customers to buy-in. If you are currently looking at planning a metal or steel roof replacement for the springtime, you may actually be able to save a few dollars on product and installation by taking advantage of one of these specials.
 #3 Get it Done Today and Don't Wait

Having to wait for a roof replacement when you needed one yesterday can be a bit problematic. There's no reason to wait anymore. With metal roof panels or steel roof panels, there are no adhesives used, allowing for an easy replacement installation that can be done at any time of year including in the winter.
Over and over again, we see it happen. A customer calls in during winter because of a leak, we assess the roof, and we see that it requires a full replacement. Or, come spring, we are contacted by customers saying that the winter did a lot of damage to their roof and that they have been waiting to get it fixed.
Even in times of heavy snow, ice build-ups, and/or frigid temperatures, we can work to schedule and install a metal or steel roof that is going to significantly up the protection on your property and fix any roof-related issues. Don't be caught out waiting for warmer weather which may worsen existing problems, see your property exposed to the elements more than it needs to be, allow snow and ice to gather on your roof potentially causing more damage, and then having to pay a higher price in the spring months.
By scheduling a roof replacement this winter, you get to save on cost and protect your property investment.