Converting your home to a steel roof is one of the smartest property investments you can make. Contrary to asphalt shingles, steel roofing can last a lifetime with no need for replacement. Steel roofing contractors can assist in ensuring a proper steel roofing installation, making your panels a permanent fixture and providing a lifetime warranty.
Though the upfront costs are higher, the long-term costs of steel roof panels is much, much lower when compared to traditional asphalt shingles. The most effective way to ensure that you are getting the most out of your roof is to contact steel roofing contractors who will be able to provide valuable expertise in installation and choice.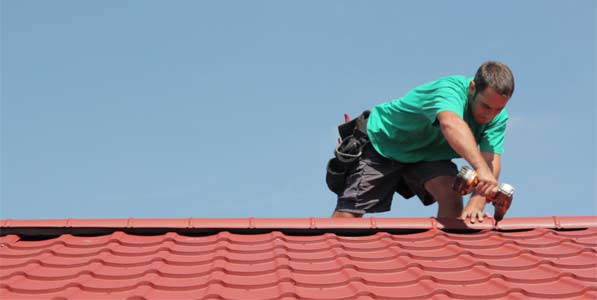 Though there are many steel roofing contractors to choose from, you want to make sure you go with a company that will ensure a job done right. This is precisely why we put together this list, ensuring that the benefits of a property installed steel roof are outlined in detail. Reap the maximum benefits of your roofing investment by considering the following three factors in choosing a steel roofing contractor for your home.
How Much Experience

Some expertise only comes with experience. When it comes to your roof, this rule should apply. When you are browsing steel roofing contractors, you need a contractor who is going to be able to lead the project successfully. This is a contractor who not only knows how to properly install a steel roof but who has the experience to know how to resolve potential installation problems as they occur. There are many factors affecting installation. Be put at ease knowing that a steel roofing contractor with decades of experience is overseeing the work on your investment – not some amateur.
What Materials Do They Use

There is no reason to use anything less than the best quality materials on a roof. Though some might try to use materials that are cheaper to buy in order to drive down costs or to keep more of the profit for themselves, a skilled steel roofing contractor will know the value in high quality materials. When it comes to roofing, the quality of the materials matter. They will, after all, be settled onto your roof for decades to come. Therefore find a steel roofing contractor who has access to the right materials for you. Better yet, don't hesitate to ask questions about what materials they might be using and seek more information. As a top rated choice among steel roofing contractors in the area, we use only the best steel and metal roofing materials for the job.
How Much Experience Do They Have in your Area

Though some contractors might argue it, the truth is that every region has a different climate and every climate is different. What this means, in roofing terms, is that every climate requires materials appropriate to it. For example, some steel roofing cannot be installed on beachfront properties due to the corrosive nature of the salt that comes into contact with the material. You need a steel roofing contractor that knows your local weather, ensuring that the steel roofing panels you select are right for your region.
Choose the Steel Roofing Contractor right for your Home

Considering these few things can save you much of the headaches that some unfortunate customers run into, having hired steel roofing contractors who may not be as professional as they first appeared. Hiring the right steel roofing contractor can be the big difference between having a roof last decades and having to replace it after short-term use. Make an informed decision when browsing steel roofing contractors.