Across Toronto and surrounding regions of Ontario, more residential homeowners are choosing to tackle troublesome leaks on their roofs with a more long-term solution. Analysts in the home renovation, real estate, and property value industries have long supported the advantages of going with a metal roof over traditional, standard asphalt shingles.
In our decades of experience doing roofing, we've seen it all. Throughout this time, believe us when we say we've never seen a more durable, reliable material than metal. As a roofing material, metal roofs have come a long way over the years. Today, choose from a wide selection of types and profiles. Though the upfront cost is oftentimes higher than shingles, the roof's performance could last up to 4 times as long when maintained correctly. The long-term savings on roof replacement and the savings in energy costs make metal a hard bargain.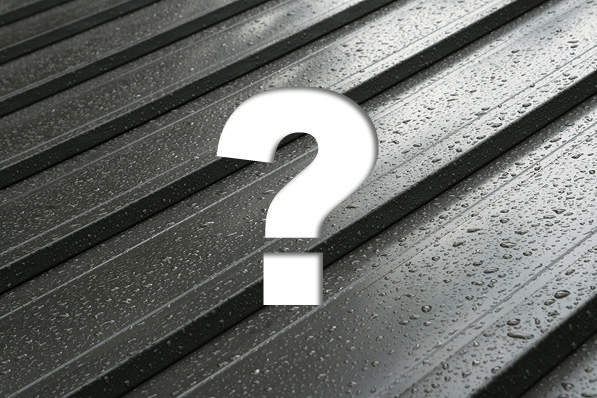 As we've seen in the past few years, the average Ontario home's roof can take quite the beating over time. Winters in Ontario are always unpredictable, with snow and ice wrecking absolute havoc on some properties. Then, come summer, things become so unbearably hot, some see their asphalt shingles curl and break leaving their roof in shambles. This is why metal roofs are perfect for customers seeking a long-term solution for their home. They're built weather-resistant and metal roofs are more or less maintenance-free. As long they've been properly installed by a professional roofing contractor in Ontario, you shouldn't have any problems.
Also, when it comes to the aesthetics of a metal roof, a homeowner can now choose from a variety of colors and profiles. That's one of the amazing things we've found with how metal roofing has progressed in the last decade. Today, not only is metal so much more advanced as a weather-resistant and rust-resistant roofing material, but one can choose from any number of different colors. Anyone can easily match their metal roofing to their existing immediate surroundings.
Compared to shake, slate, tile, and asphalt shingles, metal roofing is second to none. The average Canadian homeowner with an asphalt roof ends up requiring a full replacement every 10-20 years. Depending on how volatile the weather is, that can speed up the process significantly.
Choosing metal also means going with one of the most environmentally-friendly roofing materials on the market. Metal panels are oftentimes partly manufactured from recycled materials. Then, at the end of their lives, these same metal roofing panels can be recycled again. Now, combine this recyclability with the energy savings homeowners often see after having installed their metal roofs and you'll see why more are going with metal over asphalt!
So let's say you have a roof that's being problematic with constant leaks, or perhaps your shingle roof is finally beginning to give up – consider installing a metal roof which will save time and money. After it's been properly installed, you won't have to worry about the four seasons. The perceived upfront cost is worth every penny you'll save in the years to come. These are just some of the reasons why more Canadian homeowners are switching to metal for their residences.