More Canadian households are switching to metal roofing for many reasons. Above other advantages, the fact that metal is one of the most durable roofing materials in its price range and how environmentally-friendly it is means a lot.
Metal roofing has come a long way over the decades. Years ago, it did not look all too great to have metal installed on a residential home. Today, metal comes in so many different looks, styles, and colours that sometimes it's impossible to tell that it is in fact metal roof panels. Visually stunning and highly functional, the durability of metal cannot be questioned. Unlike asphalt shingles, metal roof panels can withstand tough Canadian winters and sizzling summers for far longer.
The average lifespan of some metal roofing products can, in fact, be as long as fifty years or more. For the more traditional products at its price point, you won't see that kind of lifespan. That lifespan comes down to metal roofing's performance and durability. Be it snow, rain, ice, heat, hail, or otherwise, metal should be able to shake it off no problem. The structural strength of metal roofing also comes with compatibility regarding air and vapour barriers for moisture control, solar panels and similar environmental products, flashings, and more.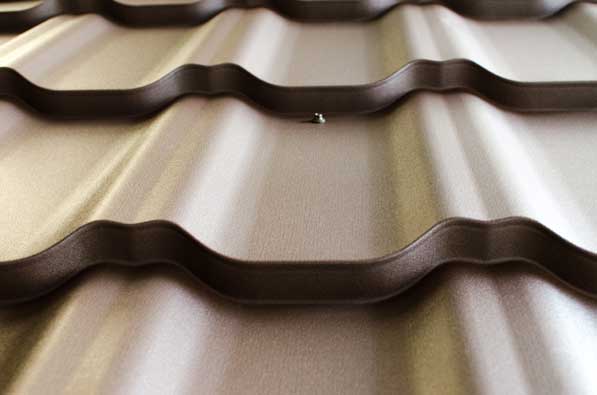 Part of the reason why metal is such a successful roofing material can also be attributed to its lightweight. That means you won't find it putting the same strain on properties or building supports. Able to withstand whatever that comes, metal is the perfect roofing material in many ways.
Metal roof panels are also very eco-friendly. As stated, the installation of solar panels and similar environmental products is easy to do with most metal roofing products. In some cases, a metal roof may be manufactured using recycled metal. Also, after a metal roof has outlived its lifespan, that metal can then be subsequently recycled to manufacture new products from. Needless to say, metal is one of the greenest roofing materials at its price point and one of the most environmentally-friendly roofing products in the market. At a time when there is a serious environmental movement happening in construction and renovation products, the roofing industry is experiencing the same revolution with metal roofing products.
Feel good about buying metal roofing products in Ontario, knowing that it's going to last and that it will serve a minimal environmental impact. Also, expect to see some savings on heating bills in the winter. A metal roof that has been properly installed should retain more heat than traditional asphalt shingles can. In the summertime, metal can also help manage internal temperature control with moisture control components built into its design. The upfront cost of metal roofing might be a little more expensive however consider its lifespan and benefits, it's worth the initial investment and is likely to save money in the long run.
Buy metal roofing for your residential or commercial property to experience one of the most durable, eco-friendly, versatile, and energy-efficient materials in the marketplace. These are just some of the reasons why you should use metal for your home's roof.